Manage Your Business Online
Get, create and manage orders right from on your smartphone.
Analyse your business performance on the go.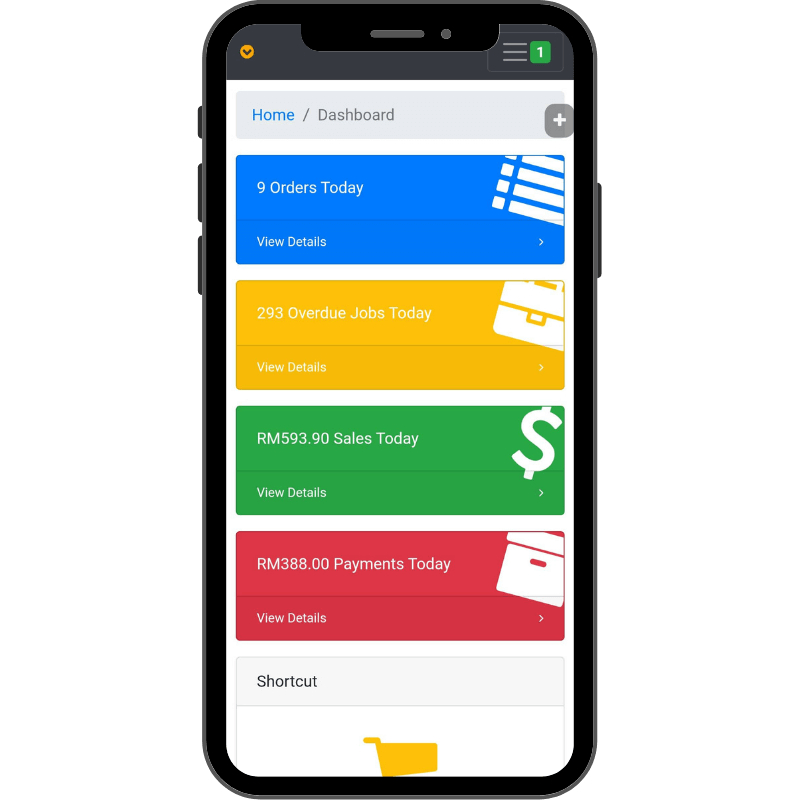 Use it as a POS, and Online Sales Channel
Connect a receipt printer and cash drawer and use it as a POS. Do not forget to setup and publish a website thru the system, and get orders online.

WebSite
Setup and publish a website, complete with an order form. Stay ahead of your competitors.

Point Of Sale
Record each transaction and define security levels for each staff. No more money leak.

Online Order
Display your item in categories in an online booking form, so customers can order from home.

Whatsapp Order
Customer will send you a whatsapp to notify about an order. No more missing orders.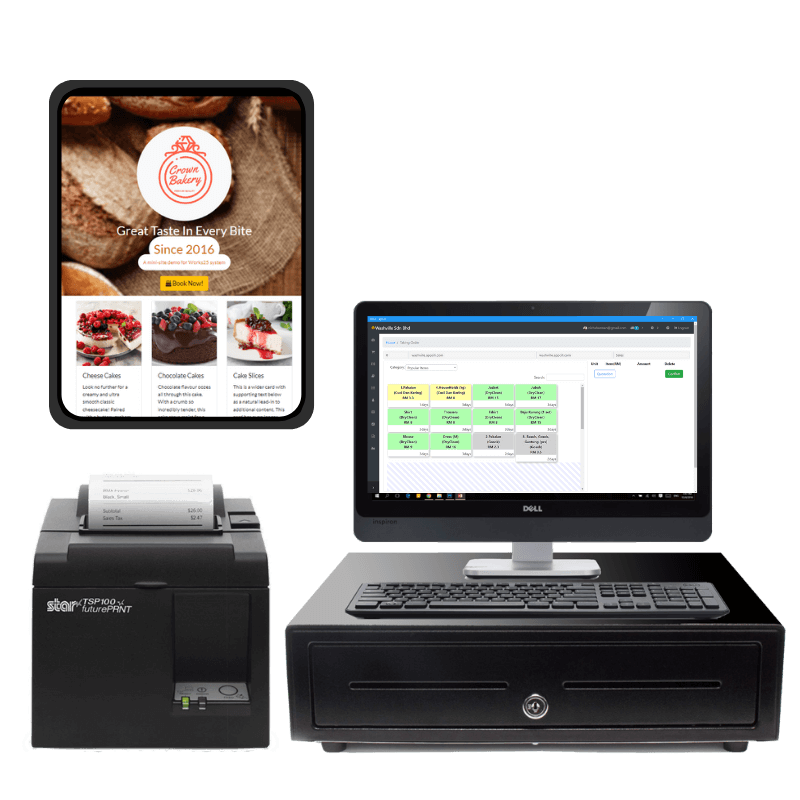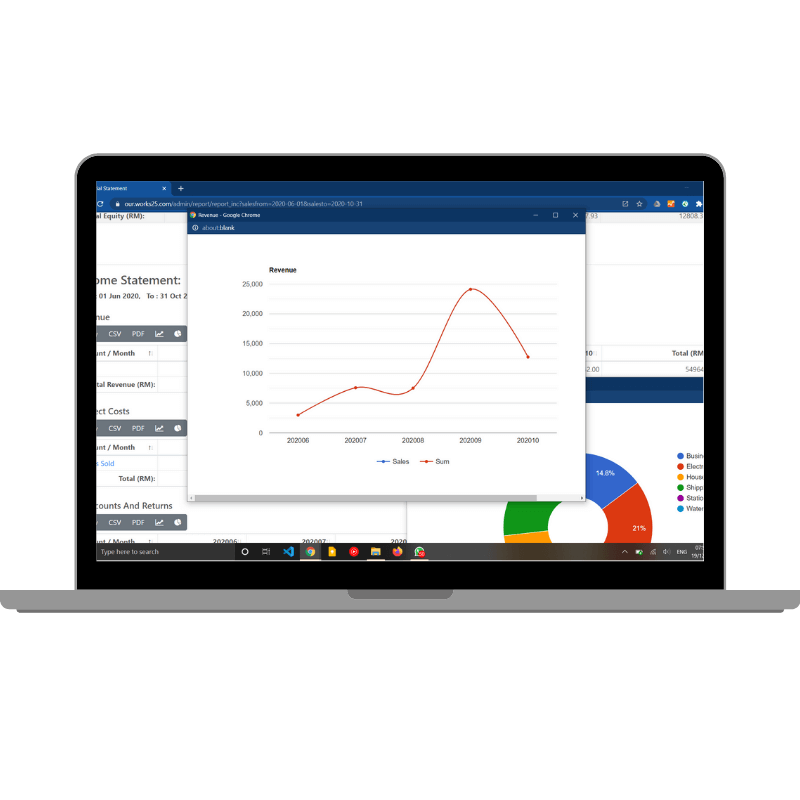 Built-in Accounting Module
Record and manage all business transactions through your smartphone, tablet or laptop. Get current business financial statement on the go.

QUICK RECORD
Record business expenses on smartphone, on the go. No more forgotten expense.

UPLOAD RECEIPT & DOCS
Upload unlimited bills, receipts and other documents, for referencing and auditing.
Other Modules
Enable, disable or customise selected modules to fit your business needs.

Customer Relationship
CRM. Manage customer database and set promotions, promocode, vouchers, special discount, reminders and special price list.

Inventory
Set warning on low stock and expiring items. Create purchase order and mark arrivals to different location. Record returns, expired and disposed items.

Multi Branch
Get a summary of all branches, or an individual branch. Access any of them from single shortcut. Monitoring multiple branches made easy.

Promotions
Set discounts on items, categories, and limit by date. Create a promocode and vouchers. Set a once-a-life item promotion per customer.

Customers' Item Inventory
If do a service business to customers' item, such as workshop, dry cleaner or tailoring, record each of customers item, so none is missing.

Work Hours & Assignments
Record staffs working hours on selected device. Assign order related jobs or admin task to team members and keep track of each task.
TRAINING FAQ
Frequently Asked Question for training and coaching programmes.
Does Trainex.Biz provide training for entrepreneurs?
Yes. We have Core Module, series of workshop for Entrepreneur Enhancement Program and Entrepreneur Intervention Program.
What are the program Trainex.Biz provide to increase Entrepreneurs performance?
We have Entrepreneur motivation, Entrepreneur skills development (Technical skills and Personal development skills) and business skills development.
Can Trainex.Biz design special program to train our entrepreneurs?
Yes. It will be based on your needs and requirements.
How long does it take for each session?
It depends on the training subject, for coaching it take about 45 minutes to one hour. Face to face training can span up to 2 days duration for one topic.
What are the Training Methods used?
In normal training, we use a variety of methods including lectures, case studies on data analytic, demonstration and simulations. We decide on the most appropriate training method for imparting these specific skills, abilities, and knowledge. The method must match the participants profile and needs.
For new normal, we also provide online coaching/workshop to assist entrepreneurs.
ONLINE SYSTEM FAQ
Frequently Asked Question for the Trainex.Biz online business management system.
Does Trainex.biz requires internet connection?
Yes. Internet connection is required. No need to worry if suddenly the wifi stops working. You can still use Trainex.biz via smartphone.
Can multiple users log in at the same time?
Yes. multiple users can log in at the same time, from any internet enabled device.
What happens if somehow our business data is loss?
We do backup everyday at 2am. Clients can request to restore data from backup.
Is there any limit to users or transactions per month?
Is there any storage limit?
No limit. Media files are saved to clients Google Drive. So, the limit is the client's Google drive size.
Is Trainex.biz suitable for my food stall?
Yes. Customer can make online order to pickup later or deliver via the mini-site.
Is Trainex.biz suitable for my service business?
Yes. Customers can generate a quotation from the mini-site, or you can create one for the client, on the go.
Latest Articles
We strive to help your business grow.
Trainex.Biz (we) use cookies and similar technologies, such as pixel tags and clear GIFs (also known as web beacons), on our website (the "Website") and app to store information or gain access to information stored on your device or computer. You can find out more...
read more